The Luxury Vacation Rental Houses in Cape Coral
Caribbean Island Deluxe & Caribbean Island Grand Deluxe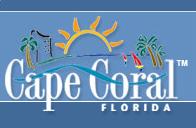 Our private luxury vacation houses can both easily be reached in
only 30 minutes from Southwest Florida International Airport, Fort Myers!
You take over your rental car directly at the International Airport in Fort Myers!
No wasted time - No shuttle bus needed = Vacation begins at the airport!
You reach our vacation houses from Miami Intl. Airport within 2,5 h only.

Caribbean Island Deluxe

Caribbean Island Grand Deluxe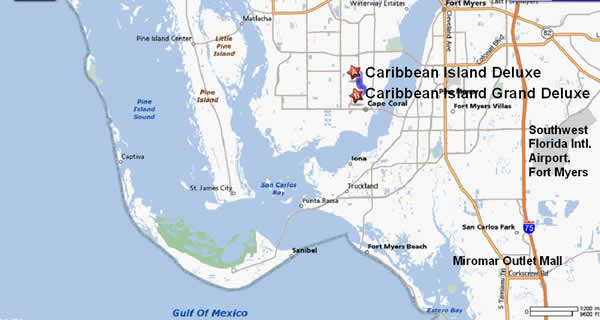 Here you see how close our houses are from the airport or to the Outlet Mall.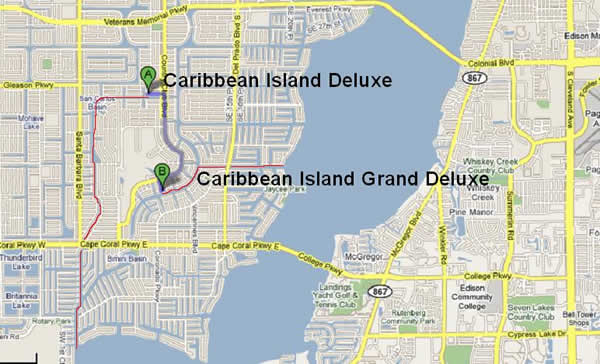 The red marking shows the boat direction to the river.
to top
Florida,
the Sunshine State, is famous for sunshine and family-friendly attractions as there is Walt Disney World, Kennedy Space Center, Busch Gardens, Sea World and Universal Studios. There is more to it than just Flipper, Shamu and rollercoasters in the theme parks.

Cape Coral's tropical waterfront wonderland, also known as the Venice of America, glimmers with 400 miles (approx. 650 km) of fresh and salt water canals and is the best place to relax, to do sports or to learn about "The Real Florida".


Cape Coral, cradled between Caloosahatchee River - belonging of the Intracoastal Waterway - and the Gulf of Mexico is sheltered by a string of Florida's barrier islands and well known as a boater's and golfer's paradise.
You will find relaxation and unique attractions for your perfect vacation in your tropical back yard: endless beaches and untouched nature. Unique islands, like the "Ten Thousand Islands" - most of them uninhabited - as well as Sanibel and Captiva Island with excellent shelling beaches, stretch along the Gulf Coast directly in front of Cape Coral.
This area is home to dolphins, endangered or threatened species as there are manatees, gopher tortoises, burrowing owls, pelicans and a lot of other water birds like roseated spoonbills and American bald eagles – the national bird.

People who enjoy watersports, to golf, those who like nature and who are looking for quite surroundings, will fulfill their dreams. The Cape Coral area offers some of the best golf in the area. You find top rated championship courses which provide players of all skill levels with a pleasurable and challenging round of golf and also more relaxed "executive" courses.

Adventurous vacationers of all ages will find a lot to see and to do in and around Cape Coral and Fort Myers, also called the City of Palms. The average age of Cape Coral's inhabitants is 41 years only.
Sun-Splash Waterpark, Children's Science Center Mike Greenwells Family Fun Park and Imaginarium is only a small list of children's activities.

Those who like shopping will enjoy the many shopping malls, e.g. the famous Miromar-Outlets. Please find exact information regarding distances further down.
Good food, entertainment and live music is provided in excellent restaurants and clubs. Cape Coral is one of the safest cities in all of Florida.
"You'll Like the Attitude in Paradise."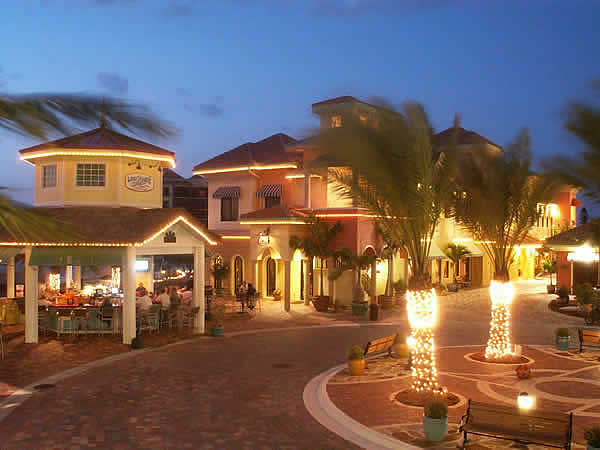 At night in the mediterranen Cape Harbour. Enjoy the view above the harbour in a convenient atmosphere - having an delicious ice cream, a Coca-Cola at the bar, having a good dinner or taking a walk and browsing through the little shops.
This is a little taste of what Cape Coral offers.....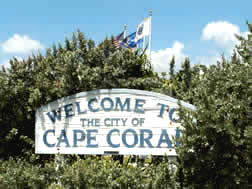 Cape Coral Live
Florida Online Park Guide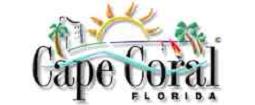 Local Weather
Distances from the Caribbean Island, Cape Coral:
AAA, 2516 Colonial Blvd, Fort Myers
Cape Canaveral
Captiva Island
Cape Coral, Beach
Cape Coral, Yacht & Racquet Club
Cape Coral, The Golf Club
Cape Coral, Midpoint Shopping Center
Cape Coral, Sunsplash Water Park
Chrystal River
Clearwater Beach
Daytona Beach
Ellenton, Prime Outlets*
Estero, Miromar Outlets*
Fort Myers Beach
Fort Myers, Bell Tower Shops
Fort Myers, Downtown - Historic District
Fort Myers, Edison&Ford Winter Estates
Fort Myers, SW International Airport
Fort Lauderdale
Jacksonville
Key West
Key Largo
Kissimmee
Miami International Airport
Naples
Naples, Corkscrew Swamp Sanctuary
Orlando International Airport
Palm Beach
Sanibel Island, J.N. "Ding" Darling National Wildlife Refuge
St. Augustine
St. Petersburg
Sarasota
Sunrise, Sawgrass Mills, Florida's largest retail & entertainment center, features more than 350 name-brand stores and outlets*
Tampa
Tallahassee

* = A must for bargain hunters and professional shoppers

7 ml
221 ml
31 ml
5 ml
5 ml
1,5 ml
2 ml
4,5 ml
218 ml
147 ml
232 ml
92 ml

27 ml
14 ml
11 ml
11 ml
9 ml
19 ml
145 ml
335 ml
307 ml
210 ml
168 ml
159 ml
48 ml
52 ml
177 ml
136 ml
22 ml

280 ml
125 ml
91 ml
132 ml

141 ml
408 ml

11 km

356 km

50 km

8 km

8 km

2 km

3 km

7 km

351 km

237 km

373 km

147 km

43 km

23 km

18 km

18 km

14 km

31 km

233 km

539 km

494 km

338 km

270 km

256 km

77 km

84 km

285 km

219 km

35 km

451 km

201 km

146 km

212 km




227 km

657 km

0:11 h
4:00 h
1:02 h
0:10 h
0:10 h
0:04 h
0:05 h
0:09 h
3:30 h
2:30 h
4:15 h
1:35 h

0:34 h
0:23 h
0:17 h
0:22 h
0:17 h
0:29 h
2:20 h
5:20 h
5:25 h
3:25 h
3:15 h
2:30 h
0:55 h
1:05 h
3:20 h
2:40 h
0:40 h

5:00 h
2:00 h
1:30 h
2:05 h

2:15 h
6:10 h
The most cost-efficient way to get tickets for theme parks and a lot of attractions is to buy them at AAA. There you will also receive travel plans and maps. AAA Member Services save you time, worry and money!

Advantages regarding this airport are....
You need approx. 30 minutes only to our houses
Only little to walk within the airport
Just a few steps to and from the rental car agencies and the rental cars - as you can easily see on the following pictures
No need to get a shuttle to the rental car agencies, no need to loose any time and nerves after long flights
Helpful and friendly officers at immigration
Clearly arranged airport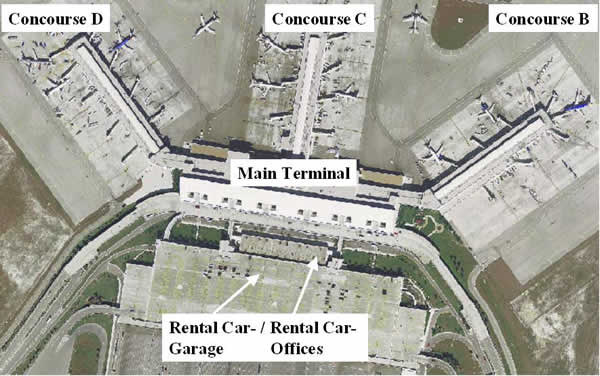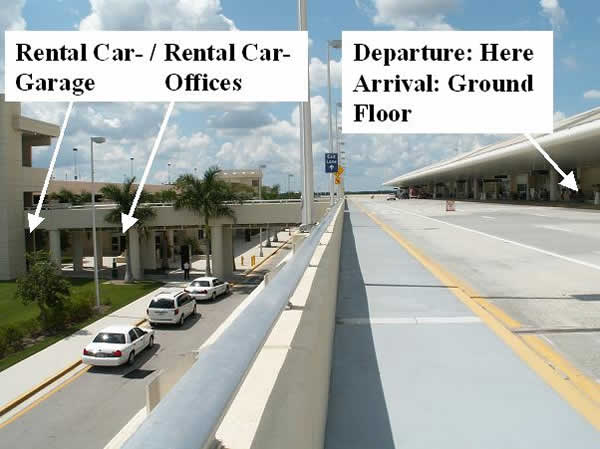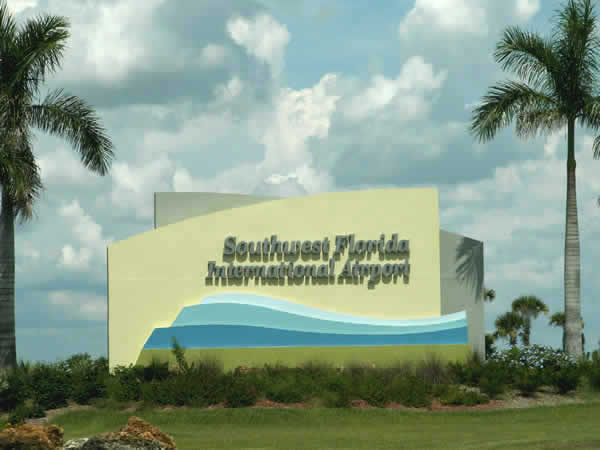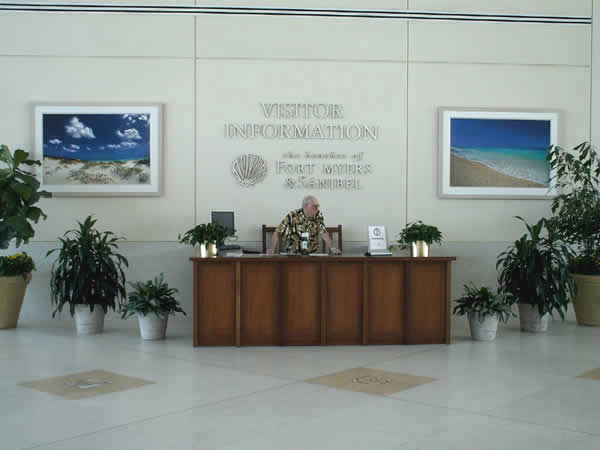 Get visitor information before you leave the airport.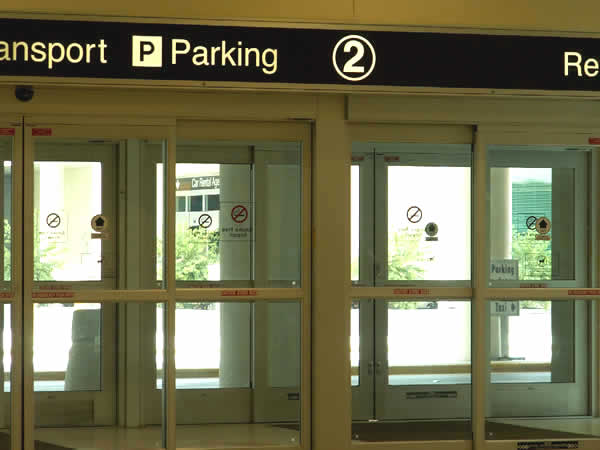 You can see the rental agencies' office before leaving the airport.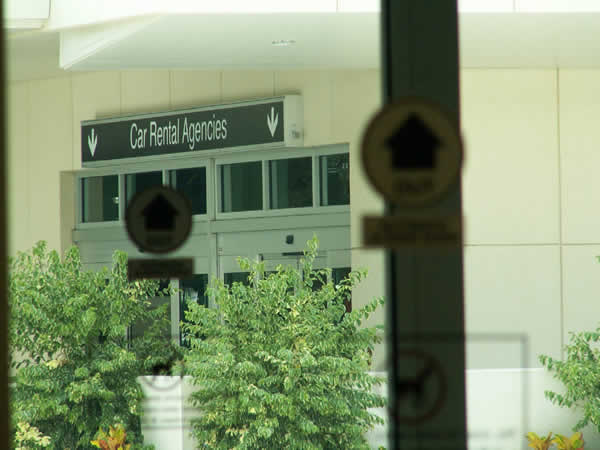 View above the street to the car rental agencies' office.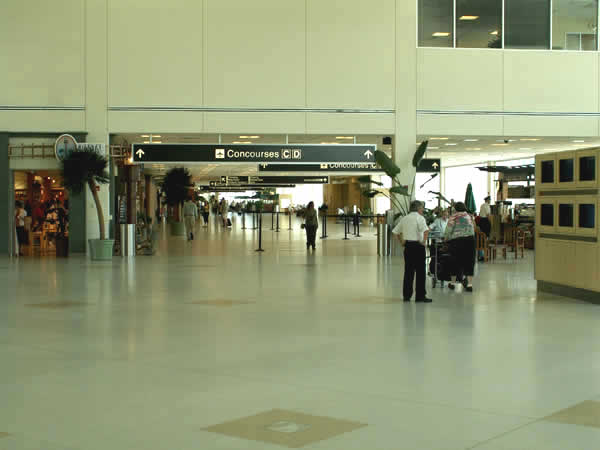 Vacation is almost over. 2nd level departures..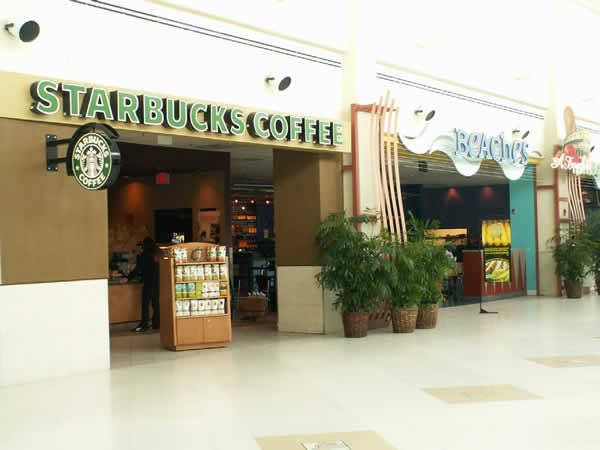 Time for a coffe after the checks...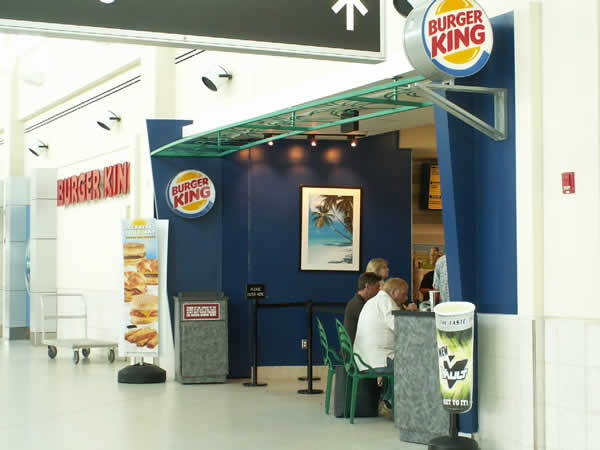 .... or get a Coke or Vault with a Big Mac.
to top